Exhibition at a Lounge in Halle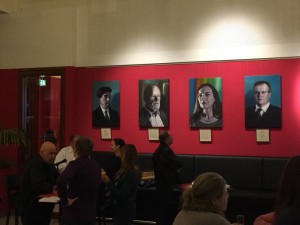 An exhibition was opened in the station lounge of Halle (Saale) Central Station on October 30, where portraits of Halle personalities can be seen.
The paintings are paintings of the Halle artist Hans Joachim Triebsch, and as a basis, photographs of Peru John were taken.
All persons presented there have prepared a statement regarding the city of Halle.
Among these persons is also the president of our company, Matthias J. Maurer.
In this article you will find impressions of the exhibition as well as the statement with which Maurer vehemently advocates the finally due tribute of Felix Count von Luckner.