What we seek
Our museum is increasing all the time. But, nevertheless, we only have a few items to be shown.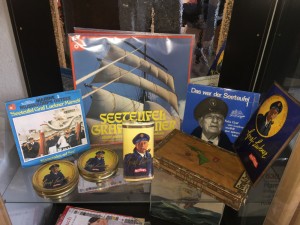 That is why we ask you for help! Do you have anything you would like to share with us?
- – – A P P E A L – – -
**************************
Do you have items about Felix Count von Luckner, you could donate or provide as a loan to us?
**************************
As a registered Society we guarantee to you:
a durable storage of donated items in our collection
a proper custody of items donated to us
in case of using them a dignified presentation during excibitions
an appropriate naming of donators
Your donations is in good hands, this we guarantee to you.
– – – – – Thanks to all who donated !!! – – – – -
We only have limited opportunities for purchasing new items. Please, anyway address us if you are willing to sell a part of your collection.
#######################
You can help us by donating money, because using this we will be able to buy certain items in auctions or by private persons.
It is quite easy to donate! Go to PayPal www.paypal.com and you can use your credit card. Every Dollar, every dime, every pound, every penny and every EURO is highly appreciated and will be used directly for our project.
Here you will find our bank information:
Bank: Saalesparkasse Halle
BIC-/SWIFT-Code: NOLADE21HAL
IBAN: DE96800537620385312868
Holder: Luckner Society
#######################
Thanks to all who donated and helped thereby to support our work!!!
Information to donations you will find >>> HERE <<<.
#######################