Night of the museums 2023
EINSCHREIBEN!
#####################################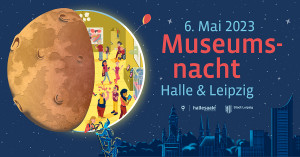 #####################################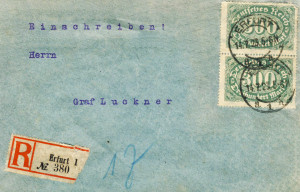 Nachdem es im letzten Jahr zur Museumsnacht auch aus aktuellem Anlaß wegen des militärischen Konfliktes in der Ukraine nochmals um das Thema "Kriegsende in Halle" ging, widmen wir uns heute dem Menschen "Felix Graf von Luckner".
Unter dem Motto "EINSCHREIBEN!" zeigen wir neue, bisher nicht gezeigte, persönliche und außergewöhnliche Artefakte und Fotos, rund um das private Leben des Seeteufels, aus unserer Sammlung.
Viele der Höhepunkte konnten erst kürzlich erworben werden – Sie dürfen gespannt sein.
Entdecken Sie das Graf-Luckner-Museum!
#####################################
Highlight – Kurzführung – Sonderausstellung
18:00 – 22:30
Matthias J. Maurer führt Sie regelmäßig durch die Ausstellungsräume und gibt Ihnen Einblicke in die Sonderausstellung "EINSCHREIBEN!" rund um das private Leben des Felix Graf von Luckner.
Ort: 1. Obergeschoß
Diskussion Filmvorführung
18:00 – 23:00
Im Gewölbe erwarten Sie historische Filme und digitale Bilderschauen aus dem privaten Leben des Felix Graf von Luckner – darunter viele einmalige historische und noch nie gezeigte Aufnahmen.
Ort: Luckner Gewölbe
#####################################